Here's how to earn a free WLF Virtual Academy drawstring bag (while supplies last):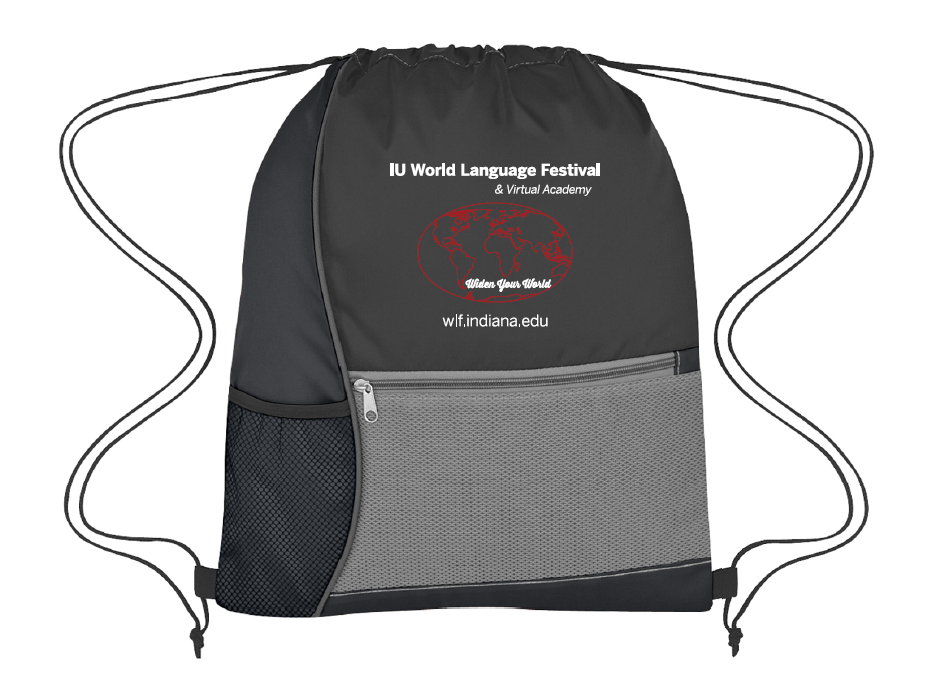 Get a free bag by enrolling in the self-paced WLF Virtual Academy in Canvas and completing one of the following tasks now by December 15th, 2023: 
1) Earn the "Global Sightseer" badge (complete lessons in at least 3 different languages)
2) or the "World Language and Culture Challenger" badge (complete 5 lessons in any language) .
Forward the email proof that you earned the badge to wlf@indiana.edu, and you'll receive a free World Language Festival drawstring bag, featuring our updated design for 2023!
Not able to complete a badge before December 15?
Complete either of the two full badge pathways and forward us the email proof:
1) "World Language & Culture" pathway (15 total lessons) 
2) "Jetsetter" pathway (10 different languages)
…and earn a free WLF bag at any time (while supplies last).
If you live in Bloomington, you can come collect your bag from us in Ballantine Hall. Otherwise, we can ship it to you anywhere in the U.S. at no cost to you. (Sorry, we cannot ship rewards outside of the U.S. at this time.) 
Good luck!